Limited Express RYOMO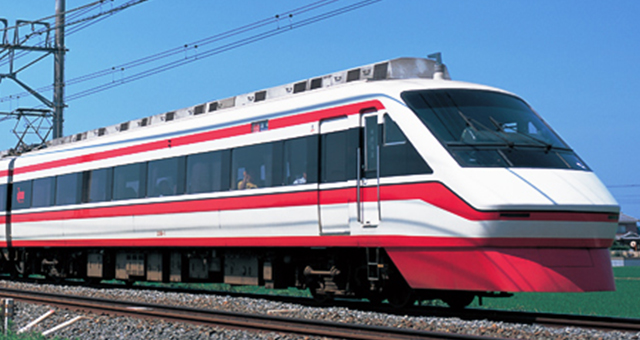 "Ryomo" is the nickname for Tobu Railway's limited express train operating between Tokyo, Tochigi and Gunma prefectures. The 200 and 250 series cars are used, and mainly runs between Asakusa and Akagi stations via the Isesaki and Kiryu Lines, stopping by Tatebayashi, Ashikagashi, Ota and Isesaki along the way.
Seat map
Onboard facilities
SeatsAll seats are large swivel recliner type with a folding table is attached to the window side. You can turn a pair of seats backward to face the seats behind.

RestroomsRestrooms are located in Car No, 1, 3 and 6. There are both Western and Japanese-style lavatories. Diaper-changing tables are installed in the Japanese-style stalls.
Stations stopped by Limited Express RYOMO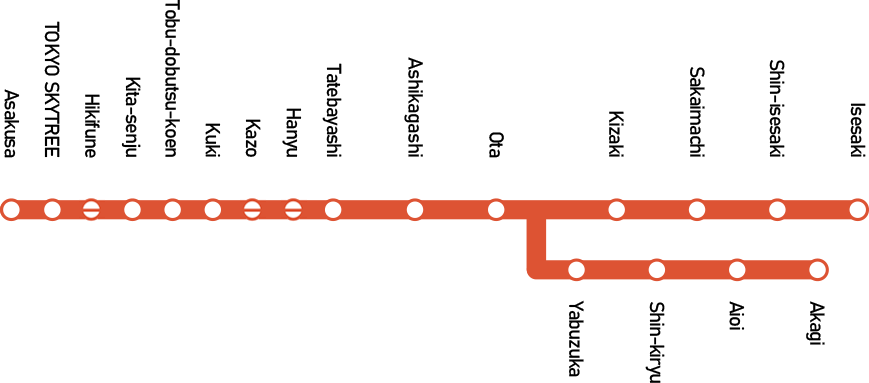 Important notes
All seats are reserved.
All seats are non-smoking.
Purchase limited express tickets before boarding.
A train staff may ask to see your ticket if you sit in a seat that is not printed on your ticket.
Limited Express Ryomo does not offer food services. Please purchase beverages and food at station kiosks before boarding.