Limited Express SPACIA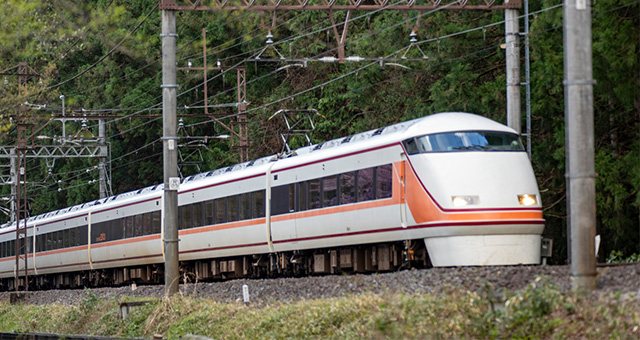 The "Limited Express SPACIA" is a nickname of the Tobu Railway Express 100 series train operating between Tokyo and Nikko/Kinugawa-onsen featuring comfortable seat pitches of 1,100mm. The limited express has 2 trains; one is called "Kegon" arriving and departing at Tobu-nikko station, Nikko line, and the other is "Kinu" arriving and departing at Kinugawa-onsen station, Kinugawa line.
Seat map
Onboard facilities
SeatsAll seats are large swivel recliner type with a foot rest and a folding table is attached to the window side. You can turn a pair of seats backward to face the seats behind. An overhead spotlight and an air conditioner vent are provided to each seat.

Compartment roomsCar No. 6 is dedicated to six compartment rooms. Each room is spacious and comfortable even for 4 adults seated facing to each other. The rooms are equipped with a natural marble table in the center, good air-conditioning and a room lighting dimmer.

RestroomsRestrooms are located in Car No, 1, 4 and 6. There are both Western and Japanese-style lavatories. Diaper-changing tables are installed in the Japanese-style lavatoriess.
Stations stopped by Limited Express SPACIA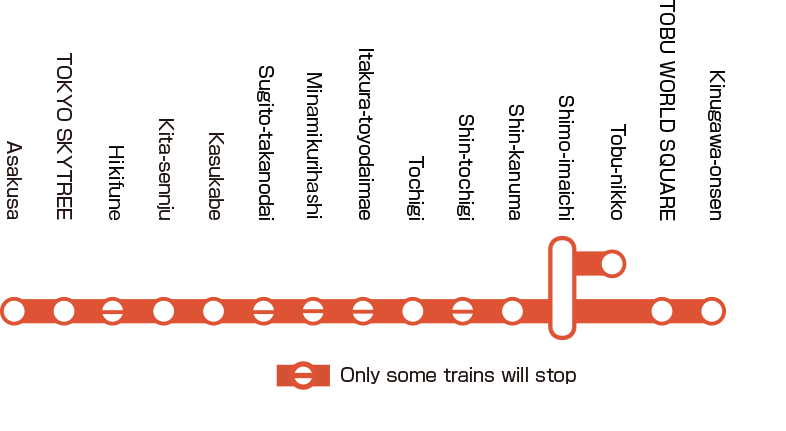 Important notes
All seats are reserved.
All seats are non-smoking.
Purchase limited express tickets before boarding.
A train staff may ask to see your ticket if you sit in a seat that is not printed on your ticket.